Steam Summer Getaway Sale Day 8 – Torchlight II, Far Cry 3 and more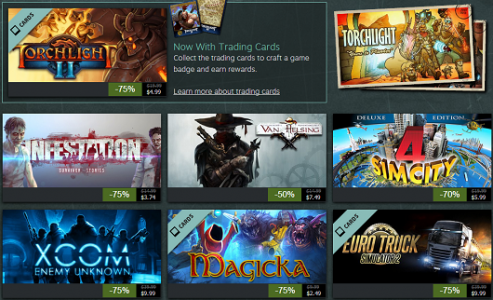 Another day of Steam Summer Getaway sale is here. Are you ready to spend more money?
Starting today, gamers who are looking to save money can look forward to the following games that are on sale today: Far Cry 3, XCOM: Enemy Unknown, Modern Warfare 3, Sim City 4 and many more.
Here are today's highlights of games that are on sale today:
– Torchlight II, $4.99
– Far Cry 3, $23.99
– XCOM: Enemy Unknown, $9.99
– Magicka, $2.49
– Infestation, $3.74
– Van Helsing, $7.49
– Euro Truck Simulator 2, $9.99
– Sim City 4, $5.99
Don't forget that there are Flash Sales as well, where games will only be on sale for eight hours. At this moment, the following games are on sale:
– Resident Evil 6, $19.99
– Binding of Isaac, $1.24
– Port Royale 3, $9.99
– Tales of the Werewolves, $5.09