Soul Calibur: Broken Destiny Free to PS Plus Subscribers this Week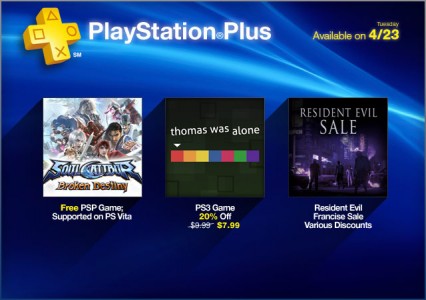 Starting tomorrow, PS Plus subscribers will be able to download another free game for this month; Soul Calibur: Broken Destiny for the PSP (compatible with the PSP Vita as well).
In addition, discounts on all Resident Evil games will also be on sale. Those who have not picked up Resident Evil 6, the digital version will be available tomorrow at a discounted price of $14.99, assuming you're a PlayStation Plus subscriber.