Grand Theft Auto Soundtracks Now Available On iTunes and Spotify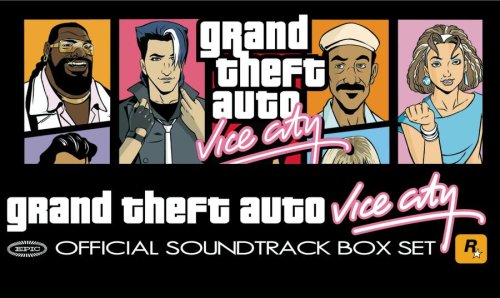 Rockstar has announced that most of your favorite Grand Theft Auto songs are available to listen to on iTunes and Spotify.
Rockstar noted that they tried their best to include the radio playlists of every Grand Theft Auto game since Grand Theft Auto III. Due to licensing issues, some songs might be missing from the playlists but Rockstar is doing all they can to include them.
Check out the playlists you can listen to:
Grand Theft Auto IV & Episodes from Liberty City
The Beat 102.7
The Classics 104.1
Electro-Choc
Fusion FM
IF 99
The Journey
JNR Jazz Nation Radio
K109 The Studio
L.C.H.C – Liberty City Hardcore
Liberty Rock Radio 97.8
Massive B Soundsystem 96.9
Radio Broker
RamJam FM
San Juan Sounds
Self-Actualization FM
Tuff Gong Radio
The Vibe 98.8
Vice City FM
Vladivostok FM
Grand Theft Auto: San Andreas
Bounce FM
CSR-103.9
K-DST
K-Jah West
K-Rose
Master Sounds 98.3
Playback FM
Radio Los Santos
Radio X
SF-UR
Grand Theft Auto: Vice City
Emotion 98.3
Fever 105
Flash FM
Radio Espantoso
V-Rock
Wave 103
Wildstyle Pirate Radio
Grand Theft Auto III
Double Cleff FM
Flashback 95.6
Game Radio FM
Head Radio
K-Jah
Lips 106
MSX FM
Grand Theft Auto: Liberty City Stories
Double Cleff FM
Flashback FM
Head Radio
K-Jah
The Liberty Jam
Lips 106
MSX 98
Rise FM
Radio Del Mundo
Grand Theft Auto: Vice City Stories
Emotion 98.3
Espantoso
Flash FM
Fresh 105 FM
Paradise FM
VCFL
V-Rock
The Wave 103
Grand Theft Auto: Chinatown Wars
Anvil
Deadmau5
DFA
Prarie Cartel
SinoWav FM
Ticklah
Tortoise
Truth & Soul
Turntables on the Hudson