Dead Space 3 Cheats & Secrets – Unlimited Ammo Glitch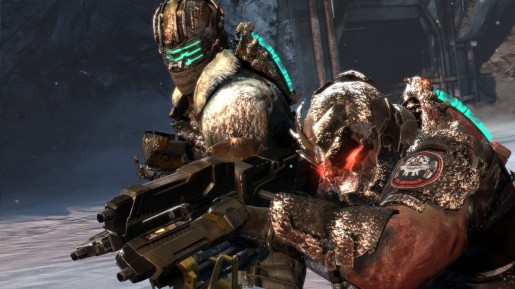 Similar to Dead Space 1 & 2, you still have to collect and manage a finite amount of ammo. If this isn't your thing or you just want to save on inventory space, then you're in luck because Dead Space 3 has an unlimited ammo glitch.
Once you power up the Bench in chapter 2, you'll unlock a single player mode called Weapon Crafting Arena. This mode allows you to freely craft and test out weapons without having to waste money / supplies in single player. However, if you leave this mode via save and quit, then your save will have unlimited ammo enabled. This effect will work online or offline and can be disabled by playing chapter 2 or progressing through chapter 18. Additionally this glitch will work on any mode with Weapon Crafting Arena, plus it has no impact on your trophy / achievements. For those of you that want to see the glitch in action, simply check out the video below.