Ni No Kuni – Solosseum Rare Rewards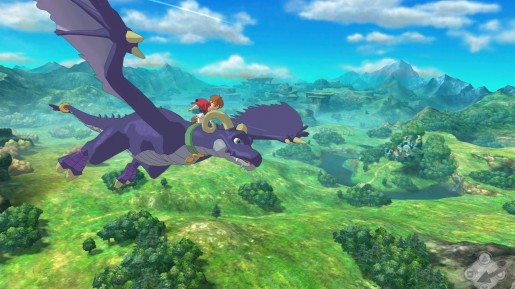 Gamers who are seeking for rare items and familiars, one way to get them is by participating through Ni No Kuni's Solosseum challenges.
At some point in the game, you will have an opportunity to participate in a series of challenges through the Temple of Trials' Solosseum. At the start, you begin at the lowest rank and you work your way up on top by completing certain tasks and taking down enemies in every round. For every rank you surpass or repeat, you will earn rewards that are considered rare in the game. Take note that you can do Solosseum challenges as many times as you want but the rarest item you can get will only be given to you once at every rank you finish.
If you are wondering what kind of rewards you get for completing challenges, here they are:
Rank E
How to Unlock: As soon as you reach Skull Mountain, Rank E on the Solosseum will be unlocked
Rewards: Dragon Tusk & 2000G
Repeated Rewards: Cheeseburgers (3)
Rank D
How to Unlock: Finish the three rounds of Rank E
Rewards: Hot Blooded Badge & 5000G
Repeated Rewards: Sage's Secrets
Rank C
How to Unlock: Finish the three rounds in Rank D
Rewards: Dress Armor & 10000G
Repeated Rewards: Sprite Dew
Rank B
How to Unlock: Finish the three rounds in Rank C
Rewards: Harrowfang & 15000G
Repeated Rewards: Tonic
Rank A
How to Unlock: Finish the three rounds in Rank B
Rewards: Heart of the Muse & 20000G
Repeated Rewards: Nostrum
Rank S
How to Unlock: Finish the four rounds in Rank A and complete the game
Rewards: Mandragorer Ticket & 30000G
Repeated Rewards: Great Sage's Secret