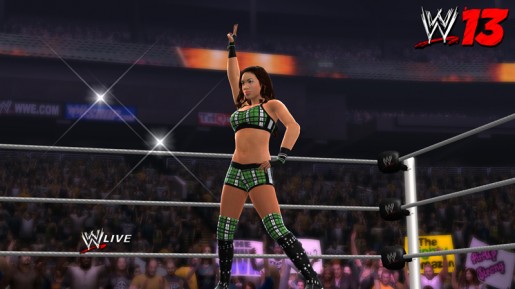 The first batch of DLC will be available for WWE '13 next week starting from December 4th.
The wrestlers you can expect to download include Tensai, Ryback, AJ Lee, Antonio Cesaro, The Usos, Natalya and Damien Sandow. A new batch of wrestlers will be available to download next month.
Wrestlers will cost 80 Microsoft Points or $0.99 to download individually. Alternatively, you can purchase WWE Fax Axxess which gives you access to all of the DLC and more for WWE '13.
The DLC will be available only for the PS3 and Xbox 360 version of the game.