The Witcher 2 now available on Mac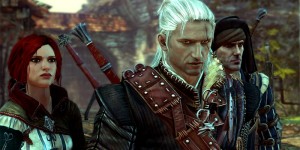 Following the successful release of The Witcher 2 on both the PC and Xbox 360, it's now time for the Mac users to play one of the best RPGs released in this generation.
According to CD Projekt, The Witcher 2: Enhanced Edition is now available for purchase right now via Steam for the Mac platform. If you happen to purchase the game today, you can avail the 25% off and just pay $22.50. If Steam is not your preference, the game will also be available on GoG, in which it will have the 25% off promotion as well.
For those who missed out on the first The Witcher game, the game is now on sale as well on both Steam and GoG.