Borderlands 2 Trophy / Achievement Guide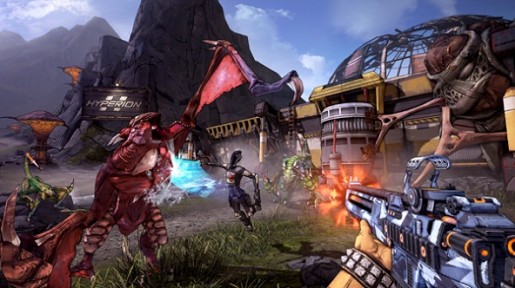 World Traveler
Discovered all named locations.
Okay, so this task seems to confuse many people and don't worry, it's written in a weird way. For starters, you can get the 4 other trophy / achievements before actually getting this one. The two work together, but all of them don't equal World Traveler. Additionally, you don't need to find every named location, you just need to fill in all the maps. Beyond this, I can't tell you which maps are important and which ones aren't, but if you do every mission and fill in every map, then this will unlock at some point.
Decked Out
Had Purple-rated gear or better equipped in every slot.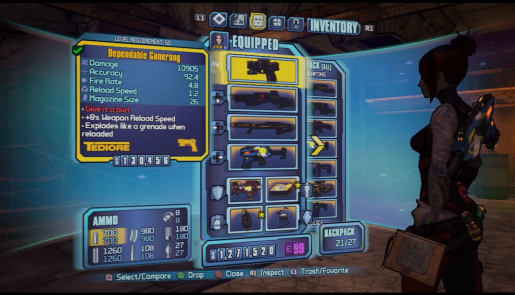 The picture above is me with all legendary gear, but you only need purple gear. These become more common over time, but if you really want this done, there are two methods you can try.
1: Farm something
Be it the golden loot chest (which always has purple rank items) or some boss you really don't like, you're bound to get purple items at some point. Hard to say how long it will take, but that's completely dependent on your luck.
2: Ask for them
I've had so many people ask me for help, that I keep a small set in my inventory. These include a legendary class mod (1 for each class), purple relic and a purple grenade. If you would like one or all of these items, simply follow my rules under "Thresher Thrashed" and I will gladly give you them.
Cute Loot
Killed a Chubby
A chubby is a rare variant of just about every enemy in the game, which has a higher chance of dropping legendary items. I strongly suggest just killing varkids till one spawns, since they seem to be the most common type. The video below gives you an idea of what to expect.

Definitely an Italian Plumber
Killed Donkey Mong.
Donkey Mong spawns a little to the right of the Hyperion Arena / the place where you get the robot looking to be a real boy missions. To give you a better idea, check out the video below.

Well That Was Easy
Completed the mission "Shoot this guy in the face".
After you complete the "Once and Future Slab" mission, you will find him to the right of the bridge. The video below should give you a better idea.

Thresher Thrashed
Defeated Terramorphous the Invincible.
After you finish the story, you will be given an "impossible" level 50 mission. This might seem impossible at the time, but you can always return and kill him later. With this being said, this fight can go one of two ways. The first is a long battle where he feels impossible or a joke. This is completely dependent on your gear, so I suggest doing it right at level 50 as you'll actually feel the thrill of fighting him.
Since this fight might seem impossible, I included two runs of me fighting him. The first is better for a tutorial, since we didn't have great gear to fight him. You can see his different forms, special moves and his terrifying wormhole (hide behind a rock to avoid). The other shows me just blowing him away.
Skilled
Easy
Finally if you're still having issues killing him, I will gladly assist PSN users with the fight. With this being said, I do have a few conditions to receive my help.
You must be level 48 or better. The fight is no fun if you just instantly die.
Be respectful to my time and grateful for the help. I don't have to help anyone, so please don't act like you're entitled to it.
Do not ask for my gear. I am not giving my gear away, but I do have a collection of "Slayer of Terra" class mods that I will give away if he drops the wrong class mod.
Feels Like the First Time
Opened the chest at the bus stop in Fyrestone.
Head to the bus stop and you will see a building; the chest is located on top of this. The video below shows you exactly where it's located.

Page 1 2