Dokuro Announced For US, Releasing in October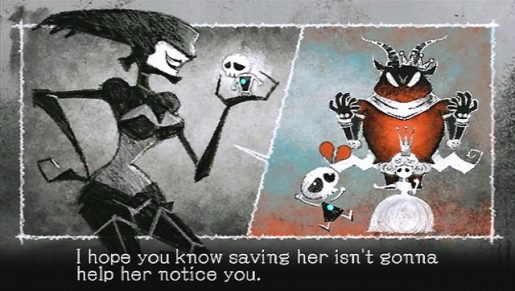 In a not so surprising move, Gungho has finally announced Dokuro for US and European release. With over 150 puzzles to solve and the unique chalky look, it's easy to see why gamers are excited. Currently Dokuro is set to release sometime in October, though I would guess closer to halloween given the context. Unfortunately, no date was given for Europe, but it will most likely release around the same time. Additionally no price was given, though it was confirmed to be digital only. Considering the Japanese version cost $30 dollars, I would expect the US version to be $15 – $30.
If you would like more information on Dokuro, you can check out our review of the Japanese version.