Transformers: Fall of Cybertron Review
Good: An Impressive Sequel w/ Great Characters, Great Mix of Action, Improved Visuals and Presentation, Addictive Multiplayer Returns
Bad: Campaign Co-Op is Gone, Escalation Mode has Flaws, Occasional Pop Ins and Muddy Textures
User Score
8.6
(13 votes)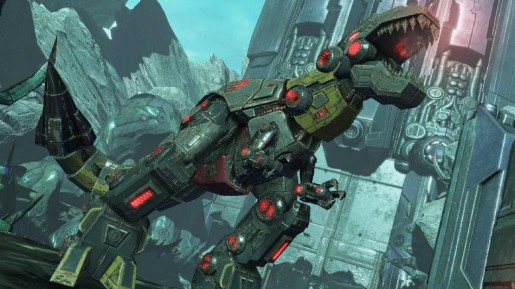 NOT
Campaign Co-Op is Gone
The biggest drawback of Fall of Cybertron is the exclusion of the campaign co-op. Since many fans enjoyed the ability to finish the campaign with friends, they won't be doing that at all in Fall of Cybetron. While it maybe very disappointing to fans, the variety of gameplay elements in the campaign will most likely make up for the missing co-op.
Escalation Mode has Flaws
Everyone will be pleased to hear that Escalation is back in Fall of Cybertron. It maybe a good thing that the fan-favorite horde mode will be making a return in Fall of Cybertron but there are a lot of things that High Moon Studio changed that makes it somewhat disappointing. Despite delivering the best horde mode, Fall of Cybertron will no longer have unlimited waves, opposed to the ones in War for Cybertron. Instead, players have only fifteen waves to survive. Also, fans will be disappointed to hear that each of the maps in the game has set specific characters that they can use. What this mean is that fans will have to choose from limited amount of characters in every map. Since this was done to help balance the game with different abilities in each game, it does make it annoying for anyone who wants to play as their favorite character.
Occasional Pop Ins and Muddy Textures
As mentioned above, Fall of Cybertron has improved its visuals as the transformers look a lot better than the ones in War for Cybetron. Well, the flaws that the game has this time is the muddy textures and occasional pop ins. Through the thirteen chapters of the game, expect to see pop-ins, regardless if you install the game on the Xbox 360. Sometimes there are glitches where you will see Optimus or other characters floating in the air. For muddy textures, they are apparent throughout the game.
VERDICT
Once again, High Moon Studios did a great job with its second title in the Cybertron series. From beginning to end, Transformers: Fall of Cybertron offers a solid action experience that every Transformer fan will enjoy despite the flaws it has. The lengthy campaign will engage fans through its mind-blowing action that offers a variety of ways to finish the game and there's always an addicting multiplayer modes to return to. With all of its greatness, the game falls heavily on the dropped features like the co-op campaign. If you're a Transformers fan, there's no doubt that you will enjoy this game.
[
Editor's Note:
Transformers: Fall of Cybertron was reviewed on the Xbox 360 platform. The game was provided to us by the publisher for review purposes.]
Page 1 2
Transformers: Fall of Cybertron Review

,