Sleeping Dogs PC Specs Revealed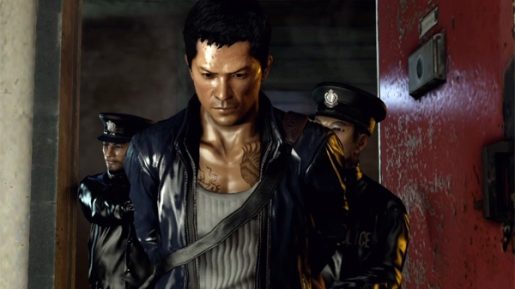 With Sleeping Dogs releasing on the PC next week, many gamers are wondering if their PC rig is good enough to run the much awaited open-world game. Today, United Front Games revealed the full specifications needed in order to experience the best possible performance when running the game.
If you have at least a Core 2 Duo processor and a graphics card that supports Direct X10 or 11, you are pretty much set. Anyway, here are the full list of specs and don't forget to check out our coverage next week, including both the written and video review of Sleeping Dogs.
Minimum requirements
• OS: Windows Vista or Windows 7
• Processor: Core 2 Duo 2.0 GHz or Althon X2 2.4 GHz
• RAM: 2GB
• Graphic card: DirectX 10 or 11 compatible Nvidia or AMD ATI card, ATI Radeon 3870 or higher, Nvidia GeForce 8800 GT or higher
• Graphics card memory: 512 MB
• Sound card: DirectX compatible sound card
• Hard drive: 15 GB

Recommended system requirements
• OS: Windows 7 64-bit
• Processor: Quad-core Intel or AMD CPU
• RAM: 4GB
• Graphics card: DirectX 11 Nvidia or AMD ATI card, Nvidia GeForce GTX 560 or ATI Radeon 6950
• Graphics card memory: 1 GB
• Sound card: DirectX compatible sound card
• Hard drive: 15 GB

Advanced PC Features
• Nvidia 3D Support
• Nvidia Multi Screen Monitor Support
• AMD EyeFinity Multi-Monitor Gold Status Support
• Window and Full Screen Mode Support
• Benchmark Mode

DirectX11 Specific Features
• Contact hardening shadows
• HD-AO
• Use of Direct Compute

Performance Enhancements
• Enhanced Performance on Dual Core and Quad Core Processors
• Enhanced Performance on Nvidia SLi
• Enhanced Performance on AMD Crossfire

Mouse, Keyboard, and Controller Support
• Xbox360 Controller Support
• Keyboard and Mouse Support including Key Remapping
• Auto Pad, Mouse and Keyboard Switching

Advanced PC Graphic Features
• Increased Small Object Detail
• High Resolution Texture Support
• High Resolution Shadows
• High Quality Shadow Filters
• Soft Particles
• High Quality SSAO (Screen Space Ambient Occlusion)
• High Quality Motion Blur
• Super Sample Anti-Aliasing

Steamworks Features Supported
• DLC Support
• Achievements
• Auto Patching
• Pre-Download
• Store Save Games to the Cloud
• Player to Player Chat 0 Comments