PSN Release Update: 9th August 2012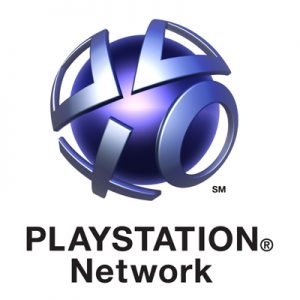 Sony has given us details on the new content you can expect to see this upcoming week on the PSN.
Not a huge week in terms of full games, but you can now download King of Fighters XIII. There is also a few new songs for Rock Band 3 and a ton of other DLC available too.
Release Update: 9th August 2012
PS3 Games
Hyperdimension Neptunia Mk2 $89.90
The King of Fighters XIII $49.95
Minis
Gang Wars $4.90
PS3 DLC
adidas miCoach
American Football Training Plans And Von Miller $10.50
Jozy Altidore Football Training $9.50
Darksiders 2
Season Pass
Prices: $29.95
Disgaea 4
Baal (Free)
Pirohiko Ichimonji $5.90
Survival Mode $7.90
Valvoga $3.90
Zettai Hero Base Map $1.90
Dragon's Dogma
From A Different Sky – Service Pack $13.50
Notice Board Quests – The Savvy $5.90
LittleBigPlanet 2
Perseids Costume (Re-release, one week only) Free
Mass Effect 3
Mass Effect 3 – Gun Pack $3.90
Rock Band 3
(I Just) Died In Your Arms $2.90
(I'M The One That'S) Cool $1.40
Anything $1.40
Crawling In The Dark $2.90
From The Blue/Point Of No Return $1.40
Romancing The Ordinary $1.40
Still Of The Night $2.90
The Ravenous $2.90
Street Fighter X Tekken
Boost Gem Trial Pack 4 (Free)
Color Palette Add-On 6 (Free)
SF Boost Gem Pack 10
SF Boost Gem Pack 9
SF/TK Shared Assist Gem Pack 12
TK Boost Gem Pack 10
TK Boost Gem Pack 9
Prices: $1.90
Avatars
Niko Maki Themes
Lunarcy
The Masked Flame
Prices: $0.95
Themes
STUDIO THEMES
PS3 Ukiyo-e Shootemup Dynamic Theme by Sam Gilbey $5.90
PSP Ukiyo-e Shootemup Static Theme by Sam Gilbey $1.90
ABSTRACT
Summer Music Theme $2.90
NATURE
Abstract Summer Theme $2.90
SCI-FI/FANTASY
Abstract Dragons Theme $2.90
Videos
WWE '13
Austin 3:16 Edition Trailer
Naughty Bear – Panic in Paradise
Naughty Bear Pip Gameplay Trailer
Sleeping Dogs: Shooting Trailer