Preorder The Legend of Zelda: Hyrule Historia For Only $20.99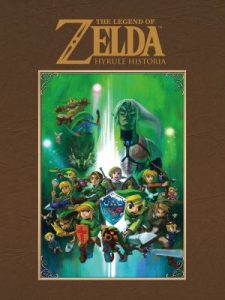 A while back you might recall a book revealed the official Zelda timeline. However this book was only released in Japan, but that is about to change. Thanks to Dark Horse, US gamers will be able to buy their own English copy of the Hyrule Historia. The book will be 272 pages long and feature a nice hardcover. All of this can be yours for a mere $34.99, but if you preorder it at Amazon you can score it for only $20.99.
Currently the Hyrule Historia is set to release on January 29th 2013, so you'll have plenty of time to come up with the cash.