Deadlight Review
Good: Perfect Blend of Dark Atmosphere, Platforming with a Bit of Puzzle Solving,Lots of Collectibles
Bad: Weak Story, Cliche Dialogue and Horrid Voice Acting, Flimsy Combat
User Score
8.5
(2 votes)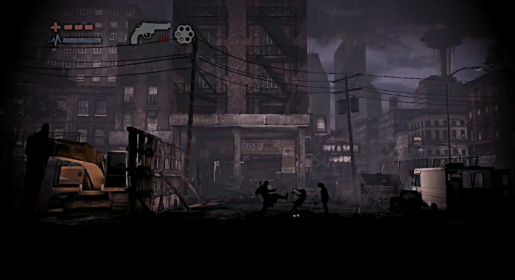 NOT
Weak Story
For a game as gritty as Deadlight, I was expecting a nicely written story. Unfortunately, Tequila Work's story in Deadlight was appalling. The game takes place in the 1980s somewhere in Seattle, Washington. The shadow zombies have taken over the town and only a few people survive. Players will control Randall, an ex-park ranger, who goes on a mission to find his wife and daughter. With these shadow zombies lurking around the city, Randall must pull all strings he can in order to survive as he finds his way through his wife and daughter. That's pretty much the story that you will expect; a bland story that everyone has already seen. The mystery as to how the zombies take over the town will be unveiled but it won't be as interesting as you would expect.
Cliche Dialogue and Horrid Voice Acting
Aside from having a story that is tedious, Deadlight also has bad quality voice acting and cliche dialogue. The very moment the opening cutscene is shown, players will immediately hear the amateur voice acting it has. The levels of the tone of their voices are inconsistent, thus making some players feel the story is mediocre because of this. As players guide Randall into safety, players will most likely get tired of Randall hearing his voice as aside from he's annoying, the voice that he has in the platforming sequence is like he's shouting for no reason or over-reacting to some of the cliche dialogue.
Flimsy Combat
As mentioned earlier, Deadlight has light combat implemented but they are weak at best. At some point in the game, Randall will get a hold of a weapon, primarily fire-axe at first. While the fire-axe sounds very strong and dominant, it will take several hits to take a zombie down. By simply pressing the B button, players will do minimal combos that will look tactless. It would be better if the game was a purely survival platforming game, but with the flimsy combat it has, it made the light combat dull.
VERDICT
On first impression, Deadlight shows a lot of promise but it all fell short right away the moment it begins. The style the game has is perfect and it resembles a perfect post-apocalyptic setting that a game can ever have. The soundtrack is striking but the game falls heavily short on its flaws such as a story that players will most likely not care, cliche dialogues, and a flimsy combat. Despite the flaws, the game did very well on its platforming side.
[
Editor's Note:
Deadlight was reviewed on the Xbox 360 platform. The game was provided to us by the publisher for review purposes.]
Page 1 2
Deadlight Review

,