Mike Tyson In Wii WWE '13 On The Disc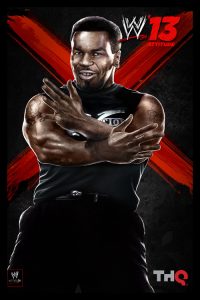 Fans of WWE '13 who own a Wii console will be happy to know that they don't have to pre-order the game to obtain him.
Much like The Rock in WWE '12, Mike Tyson will be playable on the disc itself if you purchase WWE '13 for the Nintendo Wii. This means Wii owners don't need to download him as a DLC character like in the PS3 and Xbox 360 versions of WWE '13.
This was confirmed via Cory Ledesma on twitter: