Is This The Best Bachelor Pad Ever?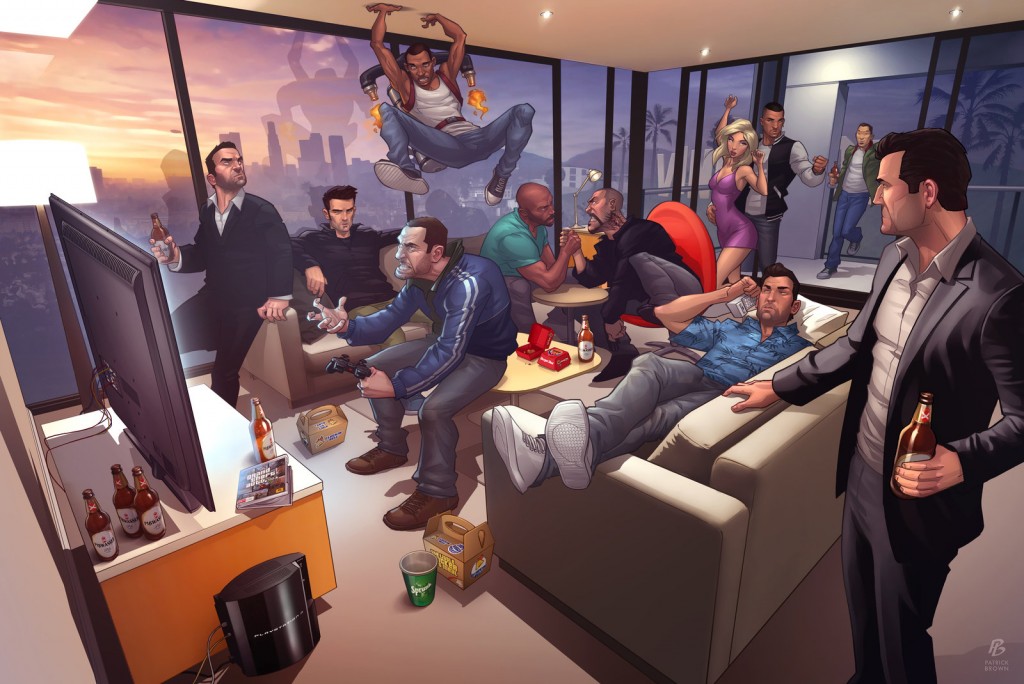 See if you can guess the protagonists in the image above who are casually hanging out in a penthouse overlooking LA, question is, what are they from?
(Hint: if you somehow manage to not actually work it out, the answer is in the image itself, along with some well placed advertising by Sony)
Answers below in the comments section!