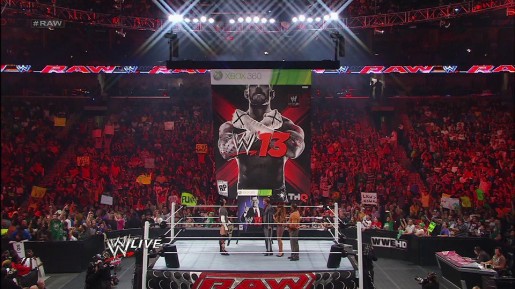 If you saw the announcement on Monday Night Raw, CM Punk officially unveiled the cover for WWE '13.
Many of you may have already seen the image of the cover when you saw the leaked trailer for the game last week. John Laurinaitis teased the audience claiming that he as the cover star. Thankfully, that did not happen…
Now that the official cover has been revealed, do you like CM Punk being the cover star for WWE '13?
WWE '13 cover can be seen below: