The Pinball Arcade Coming To PSN April 10th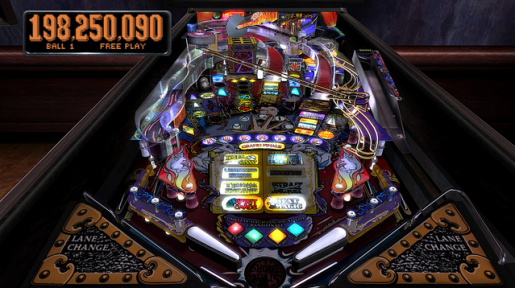 April 10th will see the release of the The Pinball Arcade, the most realistic pinball game developed to date.  The game will be available for both the Playstation 3 and the Playstation Vita. As an added benefit, users who purchase one version of the game will receive the other version for free!  As well, any downloadable content purchased will work exactly the same way.  The Vita version of the game will include front and rear touch compatibility as an added realism touch. The Pinball Arcade will smoothly run at 60 frames per second when it releases.
Developer Farsight Studios have even acquired licenses from Bally, Williams, Stern, Sega, Data East, and Gottlieb.  The acquiring of such licenses is to make the game as realistic and nostalgic as possible. "We are focused on building the greatest possible collection of classic tables that we could distribute digitally ourselves" claims Bobby King of Farsight Studios. Fans of pinball in whatever form it may be will likely be very pleased with the realism and beauty of The Pinball Arcade.
Source: Playstation Blog